I am editing this post to include links to some amazing friends of this cause. I encourage all of you to visit and share thoughts at all of these blogs and groups.

A special thank you to Hugh Hewitt for giving this blog such a broader reaching voice: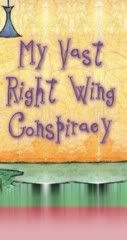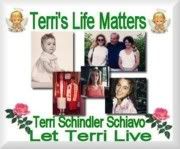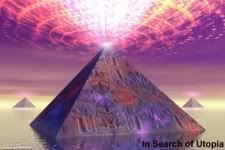 UPDATE 10:04 pm 3-25-05
AND THE INTERNET ATTACKS BEGIN - PLEASE NOTE:
I just received an email from jeb.bush @myflorida.com with an attachment. Of course I knew it had to be a fraud. No message and an attachment. I ran a scan on it and found the I worm (Virus "W32. Beagle.AB @mm" found). It is pretty easy to pick up on this one but please review all of your email carefully and scan before opening anything.

I have heard again from the VP at the Largo Hospice. He still refuses to budge. But I did tell him that I am having the ministry come by there to pick up the deliveries that have gone there and if he wants to refuse, he might do so in front of a camera.

I am doing very well in requesting the deliveries still coming in to be held at the pick up centers. I have gotten several tracking numbers. Please KEEP FORWARDING THE TRACKING NUMBERS to me and I will do all I can to be sure they all go to the same place so that we can see they get to the Ministry.

*INTERESTING NOTES*

1. The death threats and /or violet behavior limits the avenues of true advocacy.
2. Have you all heard that Judge Greer has been told by his church that he is no longer welcome there?

Megan
UPDATE: 2:57 pm 3-25-05
Michael Schiavo stops even the very small gestures.
To get you up to speed, I contacted the individual carriers and was told that the Woodside Hospice, where Terri is refused all deliveries and then called the carriers and arranged for the shipments to be re-routed to the Largo Hospice Center, 300 East Bay DriveLargo, Florida 33770 (727) 586-4432. I have had some communication with (and waiting for confirmation) the Metropolitan Ministries in the local area regarding the shipments of food and water. They are a wonderful outreach Ministry. I contacted the Largo Hospice Center and just heard back from them with the following message:
As Ms. Schiavo's guardian has asked us to hold all deliveries made to her attention, we are making arrangements with Federal Express to return the shipment to its address of origin. Thank you,

Mike Bell
Vice President, Development and Community Relations
The Hospice of the Florida Suncoast
300 East Bay Drive
Largo, FL 33770

TEL.727.586.4432
FAX.727.586.5213
I am not done! I am going to keep the communication open with the Largo Hospice Center as well as the carriers to see I can have these rerouted to where our message will get out. This is what I think we are going to have to do...Call the carrier for your shipment with your tracking number and tell them you do NOT want the shipment returned, that you paid for the shipment and you want it delivered to the destination YOU choose. You can then have it redirected to Metropolitan Ministries (or another organization if you like). I am HAPPY to do this myself for multimple shipments. If you would like me to, please email me with your tracking number and I will continually call in the rerouting as I get them. I am going to call the carriers again now.
Megan
UPDATE: 11:25 am 3-25-05
This is just to let you all know that I am working diligently on the status of our deliveries and am getting more information now. I hesitate to post all the details until I have confirmations. I am in contact with the hospice centers, Fed Ex, UPS as well as getting confirmation from a large local organization about taking the deliveries and assisting us with this campaign. I just don't want to post sketchy information so please hang in there for just a little bit longer and I will have more diffinitive confirmations.
Megan
UPDATE: 11:01 pm 3-24-05
First Let Me Say...
This place here is small speck in the scope of this global community and in the scope of this incident. But I want to express a concern for the elevated levels of emotions. Passions are running high but this is a time that requires action but through calm reason.

Now...
Regarding our deliveries of food and water. We have each sent our own deliveries, via different methods. But in following up (netgrocer--fed ex) no deliveries are being made to the hospice center. They are being held at pick up centers. Tomorrow morning I will call three possible recipients (i.e. a church, a shelter, a food bank) and I will post them. I want to speak with them directly to be sure they will take delivery and assist in our effort to take this stand. Please email me if you have any questions or have any information on your individual shipments.
Megan
UPDATE: 12:18 pm 3-23-05
I just spoke with a surprisingly patient woman in Governor Bush's office. She took my information and any message I wanted passed along to the Governor which simply was:
This is not a right to die case. Death is only imminent for Terri if she is killed. She has never been terminal. She is incapacitated and we simply cannot become a people who condone the extinguishing of our weak, ill or debilitated.

I implore you to intervene and stop this barbaric killing of Terri Schiavo.
When asked about the position the Governor is considering with regard to possible intervention, she only said that the "Governor is looking into all of his options". An expected answer but we will likely rely on last minute intervention from the Governor so I encourage all to call and write.
UPDATE: 1:09 pm 3-22-05
I have such sadness right now. I am tired and frustrated. I am sick of hearing that Terri is a political pawn, I am sick every time I think of Terri being killed at the hand of her supposed care givers, with the support of our courts, and while the world watches. I am sick because we are officially a people who feel that our weak, sick, debilitated, incapacitated, and....inconvenient are expendable and can be extinguished.
We all know that the initial Federal judge has not found a legal avenue for the immediate, emergency resuming of nourishment to Terri. She has already been awarded her due process to have this seen in federal court. Barbaric that she be expected to just hang in there while being starved to death while the unoiled wheels of our judicial system grapple thru a decision on whether or not to uphold an order to kill someone.

I know all of us will not give up on Terri. I am hoping our deliveries of food and water will begin to get there today (some should already be there) and that this is picked up by the media and further calls attention to the truly horrific event taking place in that hospice room. Let's do all we can to remain resolute. Send food and water to the hospice, make calls, send emails. Taking these and many other measures sends our strength, hope and faith to Terri.
I posted this originally in the comments section of the previous post. I have received comments and emails on it so in order to better promote it, I decided to dedicate a new post to it.

Thanks so much to the new visitors and for your comments and support.

I would like to suggest an extension of our voices in opposition to the crimes being committed against Terri. I say we make a strong and symbolic stand. I think we should send food and water BY THE BOXFULLS to the Hospice Center. Keep sending and encouraging people to send until they decide to stop this murder and feed Terri.

We can make arrangements for the food to subsequently be given to a local shelter, but in the mean time, we make a symbolic statment that we do not accept anyone being starved to death on our watch!

Hospice House - Woodside
6770 102nd Ave
Pinellas Park, FL 33782

Please let me know how you feel and if you would be willing to get involved in this. You can reply here or email me. I will gauge what actions I take to prepare based on the support the idea receives. I will start promoting the campaign immediately and would appreciate any support.

Thank you.

Our politics are nothing compared to our Humanity.

Megan